+54 (011) 5263 2307
Drv8825 Driver para Motores
Driver PaP DRV8825
El driver DRV8825 es compatible con el A4988 y aun mejor, ideal para impresoras 3D (RepRap, Prusa, Mendel). Maneja motores Paso a paso de hasta 2,5 A y microstepping de 1/32.
Esta placa utiliza el driver DRV8825 de Texas Instrumenst para motores paso a paso bipolares y es ampliamente utilizada con las distintas placas de control de impresoras 3D y Máquinas CNC.
Este módulo es pin-compatible con el driver A4988, lo que significa que puede usarse como reemplazo directo de mejor rendimiento. Esto lo hace ideal para su uso con el Shield RAMPS 1.4 y el Shield CNC.
Este driver tiene limitación de corriente ajustable, protección contra sobre corriente y seis resoluciones diferentes de microstepping (máx. 1/32). Funciona con voltajes entre 8.2 y 45V y puede entregar hasta 1.5A por fase sin necesidad de disipador, para mayor consumo de corriente de hasta 2,2A se recomienda usar un disipador y ventilación por aire forzado.
ESPECIFICACIONES TÉCNICAS (este producto es suceptible a ESD o estatica... este producto no tiene garantia, dado que viene cerrado en bolsita antiestatica. No nos hacemos cargo por el mal uso del mismo)
Voltaje Lógico: 3.3V - 5V DC
Volvaje potencia: 8.2V - 45V DC
Corriente: 1.5A por bobina (máx. 2.2A)
Interface de control de STEP y DIRECTION
6 resoluciones: full step, half step, 1/4, 1/8, 1/16, 1/32
El potenciometro te permite limitar la corriente máxima, para poder usar voltajes mas altos y lograr mejor resolución.
Regulador incluido
Funciona con sistemas de 3.3 y 5V
Protección de sobre temperatura, sobrecorriente y voltaje bajo
Proteccion de corto a tierra, y corto de carga
PCB de 4 capas
Pin-compatible con el driver A4988
APLICACIONES
Impresoras 3D
Escaners
Robotica
Automatizacion Industrial
Maquinaria de Precisión
Video seguridad
Cajeros automáticos
Payment methods
Credit cards
En 1 pago:
$4.09 USD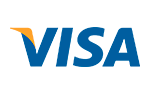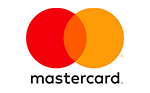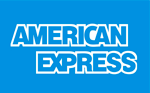 When you finish the purchase you will se the payment information related to this option.
Total:
$4.09 USD
Transferencia / Deposito Bancario: offers a 5% discount that will be applied over the total cost of the order when the checkout process is finished.
Navigation
Payment methods















Shipping methods


Contact us
+54 (011) 5263 2307
Helguera 2571 PB dpto C, CABA 1417, Argentina