+54 (011) 5263 2307
SOM9331
Esta placa de desarrollo SOM9331, Es un router con el chip Atheros AR9331 (el mismo que el arduino Yun) Corriendo OpenWRT, A diferencia de otras placas, el AR9331 es realmente un SOC (System On a Chip) con muchas versatilidades, puede servir desde servidor de medios, conectividad 3g/4g, por su USB HOST, dar conectividad Wifi, 3 puertos Ethernet, (1 GigaLan) y varios GPIO.
Con esta placa SOM9331, se pueden realizar muchas variantes, que sumadas a arduino expanden sus posibilidades. Desde nuestra parte consideramos que esta placa esta mejor situada para realizar sistemas de FOG Computing.
Características técnicas:
Procesador - Atheros AR9331 (1x MIPS 24K núcleo @ 400 MHz)
Memoria:
- 64MB RAM DDR2
- Flash de 8 MB SPI
Inalámbrico - 802.11b / g / n con la seguridad, enrutamiento / soporte de puente, y la interfaz de configuración web; conector de antena opcional
Redes - 10/100 Ethernet PHY ("carriles" 3x)
Host USB 2.0
Otros I / O (a través de conectores):
- I2C
- USART
- SPI
- I2S
- 20x GPIO
- S / PDIF
- HORMIGA
- JTAG
Otras características - LED
Suministro de 3.3V ± 10% DC @ 280 hasta 350 mA - Potencia; integrado regulador de voltaje
Temperatura de funcionamiento - 0 a 75 ¿ o
Peso - 6,5 g
Sistema operativo - OpenWRT Linux
Credit cards
En 1 pago:
$61.86 USD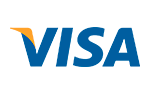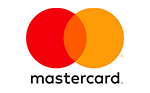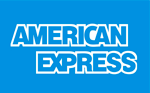 When you finish the purchase you will se the payment information related to this option.
Total:
$61.86 USD
Efectivo | Transferencia / Deposito Bancario: offers a 5% discount that will be applied over the total cost of the order when the checkout process is finished.
Navigation
Payment methods































Shipping methods


Contact us
+54 (011) 5263 2307
Helguera 2571 PB dpto F, CABA 1417, Argentina - Atención de Lunes a Viernes de 9.30 a 19Hs