+54 (011) 5263 2307
>

MEDIDOR DIGITAL DE INDUCTANCIA Y CAPACITANCIA UNI-T UT603
Medidor RLC digital para medir resistencia, capacitancia e inductancia, chequear continuidad, diodos y transistores.
FUNCIONES DEL MEDIDOR RLC DIGITAL UNI-T UT603
Funciones:

resistencia
capacitancia
inductancia
chequeo de continuidad (con zumbador)
chequeo de diodos
transistor test

Rango manual
Indicación de batería baja
ESPECIFICACIONES TÉCNICAS DEL MEDIDOR RLC DIGITAL UNI-T UT603
Pantalla
3½ (1999) dígitos LCD, 61 × 32 mm,
Resistencia, Ω
Rango
200Ω/2kΩ/20kΩ/200kΩ/2MΩ/20MΩ
Precisión
±(0.8%+1)
Capacitancia, F
Rango
2nF/20nF/200nF/2µF/20µF/200µF/600µF
Precisión
±(1%+5)
Inductancia, H
Rango
2mH/20mH/200mH/2H/20H
Precisión
±(2%+8)
Frecuencia de muestreo
2-3x/s
Alimentación
9V batería: NEDA 1604, 6F22 o 006P
Dimensiones (H × W × D), mm
172 × 83 × 38
Peso, g
312
CONTENIDO DEL PAQUETE DEL MEDIDOR RLC DIGITAL UNI-T UT603
Multímetro UT603
Test clip
Embalaje
Batería
Manual
Descargar manual de usuario del mutímetro digital UNI-T UT603 (versión en inglés)
Credit cards
En 1 pago:
$99.11 USD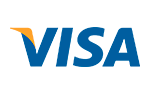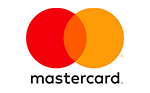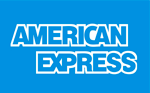 When you finish the purchase you will se the payment information related to this option.
Total:
$99.11 USD
Efectivo | Transferencia / Deposito Bancario: offers a 5% discount that will be applied over the total cost of the order when the checkout process is finished.
Navigation
Payment methods































Shipping methods


Contact us
+54 (011) 5263 2307
Helguera 2571 PB dpto F, CABA 1417, Argentina - Atención de Lunes a Viernes de 9.30 a 19Hs