+54 (011) 5263 2307
El CNC Shield hace que sea fácil de poner sus proyectos CNC en marcha y funcionando en unas pocas horas. Utiliza firmware de código abierto para controlar 3 motores paso a paso utilizando 3 drivers de motores paso a paso A4988 o DRV8825. Con este shield y un Arduino Nano se puede construir todo tipo de robótica o proyectos CNC incluyendo routers CNC, cortadoras láser e incluso máquinas pick & place.
Incluye Nano SHIELD CNC.
No trae Arduino Nano ni drivers.

Características
GRBL 0.8c compatible. (Firmware Open source que corre en un Arduino Nano y convierte comandos G-code en señales para motores PAP https://github.com/grbl/grbl)
Soporta 3 ejes (X, Y, Z )
2 End stops por cada eje (6 en total)
Comptible con drivers A4988, DRV8825 y otros
Jumpers para selección de Micro-Stepping
Interfaz I2C, puede conectarse al LCD I2C u otro módulo I2C.
Diseño compacto
Alimentación de 7V a 12V DC

**Las imágenes son ilustrativas y pueden no representar al producto con fidelidad.
Credit cards
En 1 pago:
$9.86 USD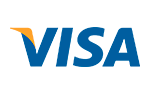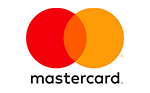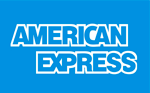 When you finish the purchase you will se the payment information related to this option.
Total:
$9.86 USD
Efectivo | Transferencia / Deposito Bancario: offers a 5% discount that will be applied over the total cost of the order when the checkout process is finished.
Navigation
Payment methods































Shipping methods


Contact us
+54 (011) 5263 2307
Helguera 2571 PB dpto F, CABA 1417, Argentina - Atención de Lunes a Viernes de 9.30 a 19Hs